Home
The Oaklands is a 9 acre smallholding set on a hillside near to Abergavenny in Wales.
We have a small number of much loved and well kept animals which have plenty of space to roam.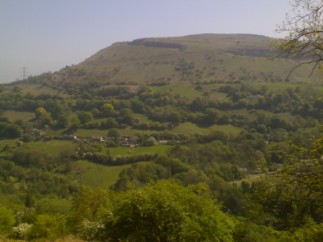 Click to see a video of Bramble giving birth to Fern on 30/12/08.
From time to time, we have Gloucester old spot piglets and Dexter calves for sale. You can view the animals we currently have available via the 'For Sale' page.
Some photographs of our animals are available by following the link to 'Pictures'.